To everything there is a season, and a time to every purpose under heaven
Helping To Guide You On Life's Journey
Personal Life Coaching
Reach your full potential in your personal life.
Career Building
Clearing a pathway to success and achieving your goals in your professional life.
Professional Life Coach – Bob Bambino
Who is Bob Bambino?
From the professional world to Ministry, and everywhere in between, Bob's career has let him meet and interact with a wide range of people from all walks of life.  With over 10 years of counseling experience, Bob now believes that as a Professional Life Coach he can help people in all walks of life realize their dreams.

 What Is Life Coaching?
Who is Coaching For?
Coaching is a new discipline of personal and professional development.  A coach comes alongside his client and assists them in bridging the gap from where they are to where they want to be.  Coaching is for passionate people who want more from life and are ready to commit the time and finances it takes to reach their personal goals.
Is Coaching for people with problems?
No. Coaching is for people who are looking to enhance their life and bring it to the next level. Unlike counseling, coaching is not for those who need to reconcile their past. Coaching is forward looking and assists the person who is ready, willing and able to do what it takes to reach their goals for a better life.
How is this done?
Coaching is a relationship that synergizes the client's own talents and the coach's discipline to move the client into his/her chosen path. This special relationship brings clarity, focus and critical thinking to bear on the challenges of designing a new tomorrow.
How do I get started?
Coaching starts with an initial conversation where the coach and the client get to know one another. The coach will ask about the client's goals, needs and desires. The client wants to get comfortable with the coach. During this conversation the client and coach will design a list of goals and an action plan to reach these goals.
"Wisdom and compassion are the two words I would use to describe Bob Bambino. I have had the privilege to have Bob sit alongside me and help me through some of the most difficult issues I have faced during my life…. His comforting demeanor and sincere attitude reassured me and let me know I was in good, trusted hands. His advice has always been supportive yet always Godly and I still turn to him when pressures mount and the way doesn't seem clear. I will always treasure my time with him as it is obvious to me that he is doing what he has been called to do"
"Mid-life inspires many of us to think in earnest about life's second half. For some, like me, the introspection results in a mid-course correction, a change in direction, a new beginning. Charting a new path is immensely rewarding and invigorating. It is also hard work and I am fortunate to have had Bob Bambino's guidance and support at every step along the way. He helped me understand my needs and values and where my strengths lie. He helped me uncover my passion and write my second half."
"Bob's best skill is asking questions! And how helpful it is! I never felt as though I was being told what to think or how to feel. Oftentimes the questions that were asked helped me to view my situation or circumstances in a way that I hadn't before. Once I changed my perspective on those things I was surprised by how many new ideas and opportunities I could see. After a while I begin to realize that objectively questioning my motives and current standing help me to look at my predicaments from outside the box. Talking these things through with Bob really helped me develop better critical thinking skills to address life's decisions in spite of my confusion which has drastically changed my life. Thanks Bob!"
Online Coaching Resources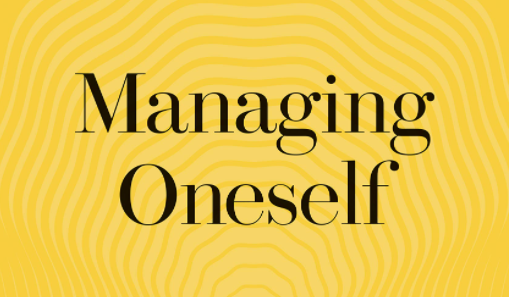 Managing Oneself
Success in the knowledge economy comes to those who know themselves their strengths, their values, and how they best perform.
Peter F. Drucker
Get started with guidance on
Life's Journey today!